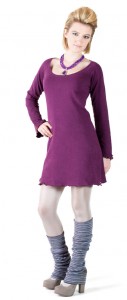 The Texas Yoga Conference in Houston was a real blast this past weekend!  So much talent, beauty, grace and spirit!  Its so refreshing to get a different outlook - it feeds the soul.  Especially living in a small town like Victoria, TX, one starves for the hustle and inspiration that thrives in the big city!  Not to say this little burg does not have its benefits- zero stress!!  From the moment I arrived on the University of Houston campus, my senses were awakened by the style and attitude of the students and yogis swirling about.  Everyone seemed to be cruising on their own energy bubble towards something exciting and cool; classes to feed the brain, body, and soul, a new business they might be starting up, or some artistic endeavor they are involved in.  Even the food was exquisite!  (We ate at the same sushi bar two nights in a row it was so good!)  My good friend/ceramics professor, Debra Chronister, who was helping me at the conference, heard about a Burlesque show at Super Happy Funland that we HAD to check out.  Of all the things we experienced, that was probably the most inspiring!  Super Happy Funland was all of that and more!!  On the outside it looked like a garage with giant full moon happy face sculptures adorning the facade.  Inside, every square inch was heaped with creative expression from the wacky pile of Raggedy Ann and Andy dolls at the entrance to the thrift shop selling pasties (new ones) and endless graffiti art on every wall.  It is definitely an alternative space, where I can imagine all sorts of punk rock shows happening, indie film screenings, art extravaganzas, burlesque shows, and maybe some aerial ribbon dancing.... Debra and I were enthralled.  We decided then and there that we need a Super Happy Funland in Victoria!! 
http://superhappyfunland.com/
  Anyone want to donate a space?!?  Here is the SuperHappyFunland alternative/punk rock styling of the Minawear tunic dress...