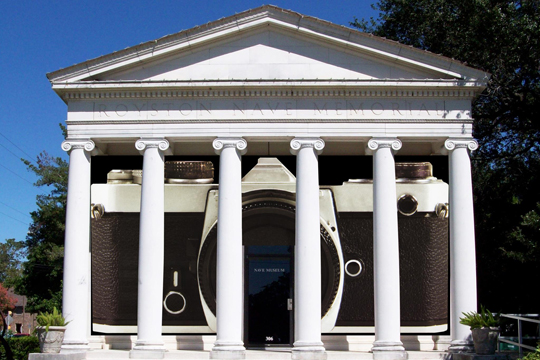 Lately I have been digressing from Minawear. The opportunity to work with Maura Sheehan, a conduit of genius from New York City (my birth town!), on an installation for the local museum, the NAVE, arose and I could not pass it up. Maura Sheehan started the Manhattan Art Program for children in NYC right after 9/11. In 2007, MAP found its way to Victoria, TX, and has been educating children about art and recycling in the public schools since. I was privileged to enjoy working with them last year.
www.mapworld.org
One of the yearly projects the children participate in, is making miniature art cars, to go into the NAVE museum, for the
Art Car Show
, that is curated by Ann Harithas, founder of the Houston Art Car Museum. Ann is also a co-founder of MAP. It has been an honor to be a part of this installation, which is the most ambitious show I have seen go up in the NAVE. We spent the last week transforming the space into a mini replica of the PANTHEON in Rome. It is titled
Opposites Attract
, and is centered on making art with light. The Manhattan Art Program will be offering free classes for children every Saturday, at the NAVE that will explore this concept.